About Us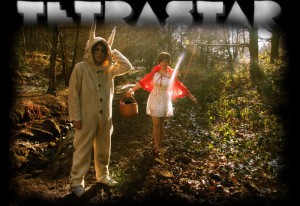 Tetrastar is an electro two piece comprising of Producer Oliver Hindle (Superpowerless) and Songwriter Jaylyn Coffin (solo artist).
After working and touring together for Superpowerless, the two decided to start Tetrastar in January 2010.
Leed's UK based Tetrastar is heavily underway with the production of their first two EPs. A collection of cover songs titled "All Your Song Are Belonged To Us 1" and an original album currently untitled.
The Band has several music videos in production, and are organizing live events in the Leeds area.